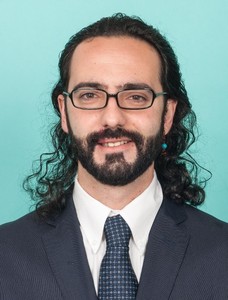 AlessandroSimeone, PdD, MEng.
Born inItaly, obtained a PhD in Production Technology and Systems in 2013 bythe Fraunhofer Joint Laboratory of Excellence on Advanced ProductionTechnology at Department of Chemicals, Materials and Industrial ProductionEngineering, University of Naples Federico II, Italy, with a thesis on "Multi-Sensor Process Monitoring inTurning of Nickel Superalloys".
ResearchAssociate from July2013 to January 2017 at the Centre for Sustainable Manufacturing andRecycling Technologies (SMART), Wolfson School of Mechanical and ManufacturingEngineering, Loughborough University, UK working as lead researcheron EPSRC Grant "Eco-IntelligentManufacturing" and "Self Optimising CIP" 2015 - Innovate UK TechnologyInspired innovation Call.
Research Affiliatefor the International Academy for Production Engineering (CIRP)since September 2015.
Currentlyworks as Associate Professor in Mechatronic Engineering Department at ShantouUniversity.
Researchinterests: sensing technologies. intelligent decision making, sustainablemanufacturing.
Email: simeone@stu.edu.cn
RG: https://www.researchgate.net/profile/Alessandro_Simeone2